The general-purpose JP domain name that started registration from February 2001 is a short and strong form of "○○○ .jp", and satisfies the attribute type JP domain name with the restriction of 1 organization and 1 domain name so far The number of registrations reached 800,000 in 10 years in response to the unmet needs. This is two thirds of the entire JP domain name.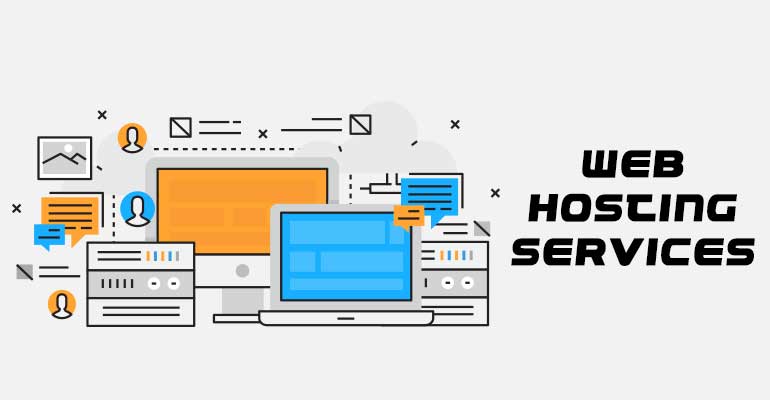 As a form of utilization of domain names by companies, the form of transmitting company information by CO.JP domain name and transmitting information of services and products by general-purpose JP domain name became common.
Figure Transition of JP domain name registration
2002: Transfer of operations from JPNIC to JPRS
Since JNIC, the predecessor organization, started managing registration of JP domain names in 1991, JPNIC 's function as a registry of JP domain names has been completely transferred to JPRS in April 2002 . Even now, I may hear the misconception that "JP domain name is registered and managed by JPNIC", but it has been nine years since transfer.
JPNIC continues to manage IP addresses and operate as a network information center, as a group that plays a central role in Japan's Internet.
2003: Development of use environment of Japanese JP domain name
With the issue of international domain name-related RFCs in 2003, the implementation on web browsers proceeded. The late-growing Microsoft Internet Explorer was also supported in version 7, released in November 2006, and now Japanese web domain names are available for most web browsers and many applications. Currently, more than 120,000 Japanese JP domain names are registered. It has high visibility and is compatible with search guidance, and it is being used in television programs.
2001-: Global DNS server strengthening movement
As the Internet plays an important role in society, one of the foundations, DNS, is also required to have high reliability. Failure of the DNS server will affect everyday life and business activities.
With root servers and TLD-level DNS servers that are fundamental to the global structure of DNS, technologies such as geographical distribution and IP Anycast have been promoted. JP DNS managed by JPRS has also been deployed at 26 sites worldwide, and has been operated with no accidents and no interruption for 10 years.
When using the rental server service, it is important to make sure that the operation quality of the web server can be safely delegated, as well as the operation quality of the web server.
~ 2004: Support for IPv6
With the exhaustion of IPv4 address inventory approaching, it has been 10 years for the IPv6 network to be supported, but the rental server service and DNS operation are also required to support the IPv6.
The JP domain name enables both support for DNS access from IPv6 network and registration of DNS server operated in IPv6 network in 2004, making it the world's first TLD fully compliant with IPv6 operation. The
By the way, does the rental server service that you use correspond to the age of the IPv6 network?
2001/2005/2011: Introduction of new gTLD
Ten years ago, there were three types of gTLDs that could be registered freely: .com, .net, and .org. The international organization ICANN, which manages TLDs, established gTLDs from 2001 to 2002. As a result, several TLDs, such as .biz and .info, have been newly provided. In addition, the second TLD new establishment was carried out from 2005, and .asia and .mobi etc. appeared at this time.
It seems that the system was not recognized as a domain name, or users were confused, probably because they were unfamiliar at first, but recently they have been used and are now seeing in various situations. You are
The move to add more gTLDs is also planned to show a concrete move in 2011, and variations of domain names are likely to spread.
2003/2008: CO.JP domain name is easy to register
In November 2003, it was possible to provisionally register a CO.JP domain name six months before establishing a company. As a result, CO.JP domain names can be registered at an early stage, and preparation for the web and e-mail can be advanced before the company establishment.
Also, in June 2008, CO.JP domain name registration was immediately completed. It was normal for the registration to take several days, as it had been conducted qualification examinations such as being a company registered in Japan until then. It is now possible to provide the high convenience of completing registration at the moment of.
2006: Shortened JP DNS update interval
In April 2006, the JP DNS update interval has been significantly reduced from once a day to once every 15 minutes. Until then, JP domain names were not available until the day after they were registered, but it greatly enhanced the convenience of the services, such as the availability of JP domain names immediately after applying for the rental server service. I was connected to
Along with the service improvement of the CO.JP domain name, the service has been greatly improved, including the one-stop provision of the domain name in the rental server service.
2008-2011: Introduction of ". Japan"
ICANN is promoting the introduction of internationalized domain names into TLDs, and since November 2009, it has started accepting applications from each country and region.Operation has already begun in some countries, but in Japan, discussions are in progress as a study to introduce ". Japan".
The Japan Internet Domain Name Council was established in September 2009 to select a management operator of ". Japan", and a call for ". Japan" management operator was offered from June to August 2010. The
As a result, it was the result that only JPRS 1 company applied, but JPRS proposed to provide ". Japan" as additional service of ". Jp" and was selected as a candidate company by the council. The In the future, after coordination with the government, ICANN, etc., final decisions will be made.
2008-2011: Introduction of DNSSEC
It was known that "cache poisoning" attacks could be theoretically possible, for example, by externally supplying fake information to a cache DNS server and directing users to malicious websites, but since DNS was born With the discovery of the Kaminski-style attack method in 2008, just in its 25th year, this threat has become realistic.
In order to completely eliminate the risk of cache poisoning, it is necessary to introduceDNSSEC , which adds security functions to DNS . For root servers, DNSSEC was introduced in July 2010, and introduction to TLD is also in progress. For JP domain name, DNSSEC was introduced in January 2011. From now on, it is expected that DNSSEC support of the rental server service will be advanced, and it will be the service selection material for users.